Auditions for She Loves Me
CCP Costume Center
315 6th Ave SE Osseo, MN 55369
Presented by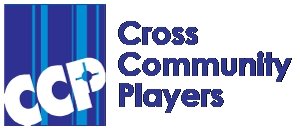 Cross Community Players
Join CCP this spring as we present the hilarious and sweet musical She Loves Me. Set in a 1930s European perfumery, we meet shop clerks Amalia and Georg, who, more often than not, don't see eye to eye. After both respond to a "lonely hearts advertisement" in the newspaper, they now live for the love letters that they exchange, but the identity of their admirers remains unknown. Join Amalia and Georg to discover the identity of their true loves… and all the twists and turns along the way! She Loves Me showcases a small but strong ensemble cast playing a range of memorable characters of all ages – and each with their moment to shine.
Artistic Director: Louise Rau
Music Director: Kelly Kadlec
Performances: March 22, 23, 24 and April 4, 5, 6, 2024 at Plymouth Playhouse
Audition details
All are welcome to audition for CCP. For this production we are seeking performers age 16 and up.
Dates:
Tuesday, January 2, 2024, 6:30 p.m. to 8:30 p.m.
Thursday, January 4, 2024, 6:30 p.m. to 8:30 p.m.
No need to sign up for a time slot. Audition times are allocated in order of arrival. If you don't like to wait, we recommend arriving later.
Video submission option:
If you are unable to attend auditions in-person you may submit a video of yourself singing your audition selection. Please email your resume and link to a current video to mail@crossplayers.org by 4:00 p.m. on Tuesday, January 2.
Location:
CCP Costume Center, 315 6th Ave SE, Osseo, MN 55369
Callbacks, if needed, will be Saturday, January 6.
Preparing for auditions
Prepare 32 measures of a song (preferably memorized) in the style of the show that best suits your voice and personality. Please note, we will be taking a video recording of all in-person auditions.
An accompanist will be provided. Please bring a copy of your music clearly marking your start and end point for the pianist, printed double-sided and in a 3-ring binder. Please do not staple your music. Music on a tablet is also acceptable, but no phones please.
Those auditioning for a principal role may be asked to read from the script.
You will be asked to complete an actor agreement. Please bring a performance resume if you have one.
Bring a listing of all your potential rehearsal conflicts in January through March 2024.
Bring a headshot. A simple selfie is all that is needed.
Rehearsals
First rehearsal: Monday, February 5
All cast members will be asked to contribute a $30 activity fee and a $20 script deposit.
We will generally rehearse weekday evenings from 6:00 p.m. to 9:00 p.m.
Tech week: Sunday, March 17 through Thursday, March 21
Rehearsal locations will vary in the northwest suburban area.
Cast list
We are looking to cast approximately 17 actors in this production.
Ensemble roles may play more than one character.
Cast of characters
Vocal range / character basics
Character description
Arpad Laszlo
Tenor/Baritone, Male, aged 18 to 25
Delivery boy at Maraczek's Parfumerie. His exuberance is infectious. Observant; quick learner.
Ladislav Sipos
Baritone, Male, aged 35 to 50
Not a big risk taker, but he likes his job at Maraczek's.  A confidant to Georg, he is an optimistic family man who worries about keeping his job. He 'sees' people clearly, who they really are.
Ilona Ritter
Mezzo-Soprano,
Female, aged 30-ish
A clerk at Maraczek's Parfumerie. She is sexy and learned in the ways of romance but longing for real love.
Steven Kodaly
Tenor, Male, aged 25-40
A well-liked salesman at Maraczek's Parfumerie. He is handsome and charming, a
shamelessly smooth talker; a bit manipulative.
Georg Nowack
Tenor/Baritone, Male, aged 25 to 40
A longtime employee of Maraczek's Parfumerie, he is a hopeless romantic. Shy, intelligent, and soft spoken. Capable. And entirely endearing.
Mr. Maraczek
Baritone, Male, aged 50 to 65
Owner of Maraczek's Parfumerie. He's an approachable boss, but stern if needed. Completely dedicated to his wife.
Amalia Balash
Soprano, Female, aged 25 to 35
The eager new clerk at Maraczek's Parfumerie. Despite being a skilled saleswoman, she easily becomes intimidated and nervous. Attractive, bright, and a lover of literature. Also entirely endearing.
Mr./Miss Keller
(caroler, café patron)
Male or female
A highly secretive private investigator.
Busboy
(caroler, café patron)
Male
Clumsy at his job, he makes the waiter's life a nightmare.
Head waiter or waitress
Tenor or Soprano;
Male or female
An eccentric and uptight waiter insistent on creating a romantic atmosphere. Comedic.
Customers 1, 2, 3
(carolers, café patron)
Sopranos/ Altos Females,
aged 20 and up
Middle class to wealthy; regular Maraczek's customers.
Two window shoppers
(carolers, café patron)
Sopranos/ Altos
aged 20 and up
Regular Maraczek's customers and store browsers.
Two dancers
(carolers, café patron)
Male AND Female
Tango partners.
Scan QR Code