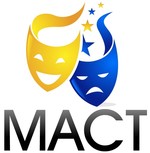 Minnesota Association of Community Theatres
Mini MACT*Facts
www.MN-ACT.net
---
---
News
MACT is planning a series of 3 workshop days to be held in the 7 county metro area. If you, or someone you know, is interested in presenting a 1 1/2 to 2 hour workshop on Diversity, Equity and Inclusion (DEI) or on accessibility and accommodation, please have them contact Jon Skaalen or Larry Pint.

MACT is also planning training for audio describers (about 12 hours) and how to do captioning (2 – 4 hours). We would like to do 2 or 3 of these around the 7 county metro area, too. If you know of anyone that could teach either of these topics, please have them contact Jon Skaalen or Larry Pint.

Finally, on the same subject, we are looking for locations around the 7 county metro area to hold these workshops and training sessions. The workshops would likely be on a Saturday, with a choice between two topics (so we'd need two rooms) in the morning (maybe 10:00 to 12:00) and two topics in the afternoon (maybe 1:00 to 3:00). Since the training for audio describers would take at least 12 hours, we will need more time and flexibility for those. We are open to working with any potential site (and trainers) on the scheduling. Maybe a Friday night (4 hours) and a long day on Saturday (8 hours). Or three long weeknights (@ 4 hours). Or 6 hours on Saturday and 6 hours on Sunday. We're open to whatever will work for the training site and the trainer.

MACT thanks MRAC for awarding us a grant (with funding from the State Arts Board and the State Legislature) to help us provide these training opportunities.

It's not too early to start thinking about Fast*Fest. This festival of 20 minute (max) shows will be held in Coquet (hosted by County Seat Theater Company at their facility, the Encore Performing Arts Center) in August of next year (2024). Start thinking about what show you can bring to the festival. Or start writing your own script! This is a great place to workshop a new script. There is no fee for MACT member theatres to present a show at Fast*Fest.

We are in the process of finding a location and host for MACT*Fest 2025. Showcase your facility and your community by hosting thespians from across the state (and region) for 3 to 5 days of rehearsals, performances, workshops and socials. We would like a Wednesday through Saturday in March (or February) of 2025 in a theatre with seating for at least 250 and rooms for workshops and a silent auction in or near the theatre. For more information, contact Darren Beecher or Larry Pint.

We would like to feature stories about MACT member theaters in this newsletter. If you have a story about your theatre – it's history, a special project or milestone, anything of general interest – please send it to NewsletterMACT@gmail.com.

Please pass this newsletter along to anyone that you think might be interested. If you did not receive this newsletter directly, you can subscribe to this free weekly newsletter on the newsletters page of our website.
Please keep

Tickets to the City

in mind when you are looking for an on-line tcketing service. They have been MACT's on-line ticketing service for many years. The system works great and is easy to use. Support is superior! And every ticket you sell through them helps support MACT.
---
Events
Events for July 17 through July 30
Due to the rapid changes with the COVID pandemic, you should check with the theatre before attending any event.
For a listing of MACT Member Events for the next 3 months, visit our website: www.MACT.net

Tuesday, July 18 @ 6:00 PM Auditions for Present Laughter
presented by: Bemidji Community Theater
at: BCT Performing Arts Center in Bemidji


Wednesday, July 19 @ 6:00 PM Auditions for Present Laughter
presented by: Bemidji Community Theater
at: BCT Performing Arts Center in Bemidji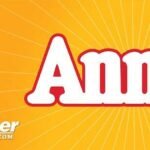 Wednesday, July 19 @ 7:00 PM Annie Kids
presented by: Andria Theatre
at: Andria Theatre in Alexandria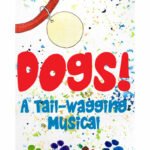 Thursday, July 20 @ 2:00 PM Dogs! A Tail-Wagging Musical
presented by: County Seat Theater Company
at: Encore Performing Arts Center in Cloquet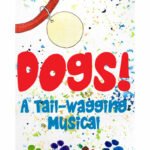 Thursday, July 20 @ 6:00 PM Dogs! A Tail-Wagging Musical
presented by: County Seat Theater Company
at: Encore Performing Arts Center in Cloquet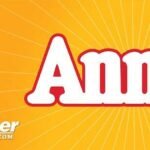 Thursday, July 20 @ 7:00 PM Annie Kids
presented by: Andria Theatre
at: Andria Theatre in Alexandria


Thursday, July 20 @ 7:00 PM Shout! The Mod Musical
presented by: Grand Marais Playhouse
at: Arrowhead Center for the Arts in Grand Marais


Thursday, July 20 @ 7:00 PM Honk Jr. (The Penguin Project)
presented by: Northern Starz Theatre Company
at: Northern Starz Center for the Performing Arts in Ramsey


Thursday, July 20 @ 7:30 PM Kinky Boots
presented by: Duluth Playhouse
at: NorShor Theatre in Duluth


Friday, July 21 @ 4:00 PM Good Elves Gone Bad
presented by: Bemidji Community Theater
at: Bemidji State Park in Bemidji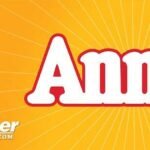 Friday, July 21 @ 7:00 PM Annie Kids
presented by: Andria Theatre
at: Andria Theatre in Alexandria


Friday, July 21 @ 7:00 PM Honk Jr. (The Penguin Project)
presented by: Northern Starz Theatre Company
at: Northern Starz Center for the Performing Arts in Ramsey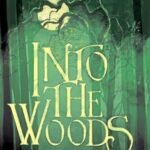 Friday, July 21 @ 7:00 PM Into the Woods
presented by: Appleseed Community Theater
at: La Crescent HS Fine Arts Center in La Crescent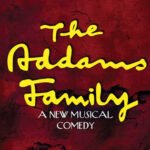 Friday, July 21 @ 7:00 PM The Addams Family
presented by: Fridley Community Theatre
at: Fridley District Auditorium in Fridley


Friday, July 21 @ 7:00 PM Secret Garden
presented by: FungusAmongus Players
at: Dassel-Cokato HS Performing Arts Center in Cokato


Friday, July 21 @ 7:00 PM Four Old Broads
presented by: Grand Marais Playhouse
at: Arrowhead Center for the Arts in Grand Marais


Friday, July 21 @ 7:00 PM The Sound of Music
presented by: Lanesboro Community Theater
at: St. Mane Theatre in Lanesboro


Friday, July 21 @ 7:30 PM Kinky Boots
presented by: Duluth Playhouse
at: NorShor Theatre in Duluth



Saturday, July 22 @ 1:00 PM Auditions for Murder on the Orient Express
presented by: Duluth Playhouse
at: NorShor Theatre in Duluth


Saturday, July 22 @ 1:00 PM Auditions for Misery
presented by: Duluth Playhouse
at: The Lab in Duluth



Saturday, July 22 @ 2:00 PM King Arthur's Quest
presented by: Calumet Players
at: Pipestone Performing Arts Center in Pipestone


Saturday, July 22 @ 4:00 PM Good Elves Gone Bad
presented by: Bemidji Community Theater
at: Bemidji State Park in Bemidji


Saturday, July 22 @ 7:00 PM Shout! The Mod Musical
presented by: Grand Marais Playhouse
at: Arrowhead Center for the Arts in Grand Marais


Saturday, July 22 @ 7:00 PM Honk Jr. (The Penguin Project)
presented by: Northern Starz Theatre Company
at: Northern Starz Center for the Performing Arts in Ramsey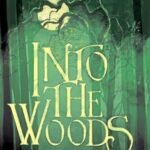 Saturday, July 22 @ 7:00 PM Into the Woods
presented by: Appleseed Community Theater
at: La Crescent HS Fine Arts Center in La Crescent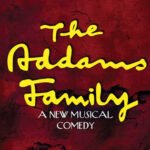 Saturday, July 22 @ 7:00 PM The Addams Family
presented by: Fridley Community Theatre
at: Fridley District Auditorium in Fridley


Saturday, July 22 @ 7:00 PM Secret Garden
presented by: FungusAmongus Players
at: Dassel-Cokato HS Performing Arts Center in Cokato


Saturday, July 22 @ 7:00 PM The Sound of Music
presented by: Lanesboro Community Theater
at: St. Mane Theatre in Lanesboro



Saturday, July 22 @ 7:00 PM King Arthur's Quest
presented by: Calumet Players
at: Pipestone Performing Arts Center in Pipestone


Saturday, July 22 @ 7:30 PM Kinky Boots
presented by: Duluth Playhouse
at: NorShor Theatre in Duluth


Sunday, July 23 @ 2:00 PM Kinky Boots
presented by: Duluth Playhouse
at: NorShor Theatre in Duluth


Sunday, July 23 @ 2:00 PM Honk Jr. (The Penguin Project)
presented by: Northern Starz Theatre Company
at: Northern Starz Center for the Performing Arts in Ramsey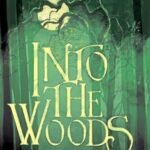 Sunday, July 23 @ 2:00 PM Into the Woods
presented by: Appleseed Community Theater
at: La Crescent HS Fine Arts Center in La Crescent


Sunday, July 23 @ 2:00 PM Secret Garden
presented by: FungusAmongus Players
at: Dassel-Cokato HS Performing Arts Center in Cokato


Sunday, July 23 @ 2:00 PM Four Old Broads
presented by: Grand Marais Playhouse
at: Arrowhead Center for the Arts in Grand Marais


Sunday, July 23 @ 2:00 PM The Sound of Music
presented by: Lanesboro Community Theater
at: St. Mane Theatre in Lanesboro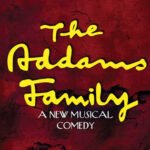 Thursday, July 27 @ 7:00 PM The Addams Family
presented by: Fridley Community Theatre
at: Fridley District Auditorium in Fridley


Thursday, July 27 @ 7:00 PM Four Old Broads
presented by: Grand Marais Playhouse
at: Arrowhead Center for the Arts in Grand Marais


Thursday, July 27 @ 7:30 PM Kinky Boots
presented by: Duluth Playhouse
at: NorShor Theatre in Duluth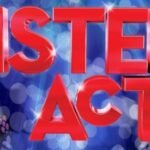 Thursday, July 27 @ 7:30 PM Sister Act
presented by: Phoenix Theatre
at: Sheldon Theatre in Red Wing


Friday, July 28 @ 4:00 PM Good Elves Gone Bad
presented by: Bemidji Community Theater
at: Bemidji State Park in Bemidji


Friday, July 28 @ 7:00 PM Shout! The Mod Musical
presented by: Grand Marais Playhouse
at: Arrowhead Center for the Arts in Grand Marais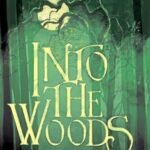 Friday, July 28 @ 7:00 PM Into the Woods
presented by: Appleseed Community Theater
at: La Crescent HS Fine Arts Center in La Crescent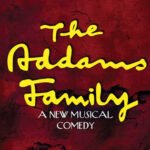 Friday, July 28 @ 7:00 PM The Addams Family
presented by: Fridley Community Theatre
at: Fridley District Auditorium in Fridley


Friday, July 28 @ 7:00 PM Secret Garden
presented by: FungusAmongus Players
at: Dassel-Cokato HS Performing Arts Center in Cokato


Friday, July 28 @ 7:00 PM The Sound of Music
presented by: Lanesboro Community Theater
at: St. Mane Theatre in Lanesboro



Friday, July 28 @ 7:00 PM Cinderella
presented by: Davori Productions/Mankato Playhouse
at: Mankato Playhouse in Mankato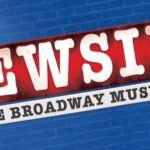 Friday, July 28 @ 7:00 PM Newsies
presented by: Great Northern Theatre Company
at: Rocori High School in Cold Spring



Friday, July 28 @ 7:00 PM Cinderella
presented by: State Street Theater Company
at: State Street Theatre in New Ulm


Friday, July 28 @ 7:00 PM The Curious Incident of the Dog in the Night-Time
presented by: Summerset Theatre
at: Frank W. Bridges Theatre in Austin


Friday, July 28 @ 7:00 PM The Winter's Tale
presented by: Northfield Arts Guild
at: Northfield Arts Guild Theatre in Northfield


Friday, July 28 @ 7:30 PM Kinky Boots
presented by: Duluth Playhouse
at: NorShor Theatre in Duluth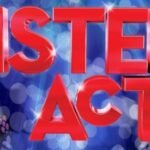 Friday, July 28 @ 7:30 PM Sister Act
presented by: Phoenix Theatre
at: Sheldon Theatre in Red Wing


Friday, July 28 @ 7:30 PM Little Shop of Horrors
presented by: Northern Light Opera Company
at: Armory Arts & Events Center in Park Rapids


Saturday, July 29 @ 12:00 PM Auditions for Anything Goes (Youth Edition)
presented by: Duluth Playhouse
at: NorShor Theatre in Duluth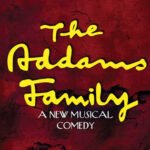 Saturday, July 29 @ 2:00 PM The Addams Family
presented by: Fridley Community Theatre
at: Fridley District Auditorium in Fridley


Saturday, July 29 @ 4:00 PM Good Elves Gone Bad
presented by: Bemidji Community Theater
at: Bemidji State Park in Bemidji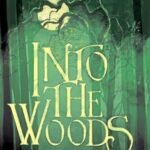 Saturday, July 29 @ 7:00 PM Into the Woods
presented by: Appleseed Community Theater
at: La Crescent HS Fine Arts Center in La Crescent


Saturday, July 29 @ 7:00 PM Secret Garden
presented by: FungusAmongus Players
at: Dassel-Cokato HS Performing Arts Center in Cokato


Saturday, July 29 @ 7:00 PM Four Old Broads
presented by: Grand Marais Playhouse
at: Arrowhead Center for the Arts in Grand Marais


Saturday, July 29 @ 7:00 PM The Sound of Music
presented by: Lanesboro Community Theater
at: St. Mane Theatre in Lanesboro



Saturday, July 29 @ 7:00 PM Cinderella
presented by: Davori Productions/Mankato Playhouse
at: Mankato Playhouse in Mankato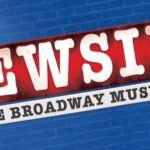 Saturday, July 29 @ 7:00 PM Newsies
presented by: Great Northern Theatre Company
at: Rocori High School in Cold Spring



Saturday, July 29 @ 7:00 PM Cinderella
presented by: State Street Theater Company
at: State Street Theatre in New Ulm


Saturday, July 29 @ 7:00 PM The Curious Incident of the Dog in the Night-Time
presented by: Summerset Theatre
at: Frank W. Bridges Theatre in Austin


Saturday, July 29 @ 7:00 PM The Winter's Tale
presented by: Northfield Arts Guild
at: Northfield Arts Guild Theatre in Northfield


Saturday, July 29 @ 7:00 PM A Grand Night for Singing
presented by: Generations Theatre Company
at: New Prague High School in New Prague



Saturday, July 29 @ 7:00 PM Variety Show
presented by: Marshall Area Stage Company
at: Liberty Park Bandshell in Marshall


Saturday, July 29 @ 7:30 PM Kinky Boots
presented by: Duluth Playhouse
at: NorShor Theatre in Duluth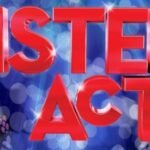 Saturday, July 29 @ 7:30 PM Sister Act
presented by: Phoenix Theatre
at: Sheldon Theatre in Red Wing


Saturday, July 29 @ 7:30 PM Little Shop of Horrors
presented by: Northern Light Opera Company
at: Armory Arts & Events Center in Park Rapids


Sunday, July 30 @ 2:00 PM Kinky Boots
presented by: Duluth Playhouse
at: NorShor Theatre in Duluth


Sunday, July 30 @ 2:00 PM Shout! The Mod Musical
presented by: Grand Marais Playhouse
at: Arrowhead Center for the Arts in Grand Marais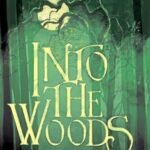 Sunday, July 30 @ 2:00 PM Into the Woods
presented by: Appleseed Community Theater
at: La Crescent HS Fine Arts Center in La Crescent


Sunday, July 30 @ 2:00 PM Secret Garden
presented by: FungusAmongus Players
at: Dassel-Cokato HS Performing Arts Center in Cokato


Sunday, July 30 @ 2:00 PM The Sound of Music
presented by: Lanesboro Community Theater
at: St. Mane Theatre in Lanesboro



Sunday, July 30 @ 2:00 PM Cinderella
presented by: Davori Productions/Mankato Playhouse
at: Mankato Playhouse in Mankato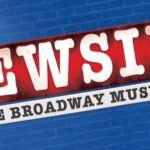 Sunday, July 30 @ 2:00 PM Newsies
presented by: Great Northern Theatre Company
at: Rocori High School in Cold Spring



Sunday, July 30 @ 2:00 PM Cinderella
presented by: State Street Theater Company
at: State Street Theatre in New Ulm


Sunday, July 30 @ 2:00 PM The Curious Incident of the Dog in the Night-Time
presented by: Summerset Theatre
at: Frank W. Bridges Theatre in Austin


Sunday, July 30 @ 2:00 PM The Winter's Tale
presented by: Northfield Arts Guild
at: Northfield Arts Guild Theatre in Northfield


Sunday, July 30 @ 2:00 PM A Grand Night for Singing
presented by: Generations Theatre Company
at: New Prague High School in New Prague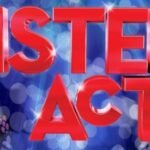 Sunday, July 30 @ 3:00 PM Sister Act
presented by: Phoenix Theatre
at: Sheldon Theatre in Red Wing


Sunday, July 30 @ 3:00 PM Little Shop of Horrors
presented by: Northern Light Opera Company
at: Armory Arts & Events Center in Park Rapids