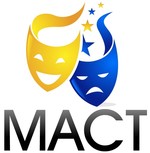 Minnesota Association of Community Theatres
Mini MACT*Facts
www.MN-ACT.net
---
---
News
We have made more changes to the MACT website (again!). We changed the plugin we were using for the events listings and calendar. (For those who care, we switched from The Events Calendar to EventPrime.) We think the new plugin is easier to work with, has more features built in and looks better. Take a look at the new website and let the webmaster know what you think.

The busy summer season will be winding down soon. There's still a lot of plays for you to choose from. You're sure to find something (or maybe even many somethings) you like in the list below. Check out the shows and let the theatres know you saw it in MACT's newsletter.

Fringe Fest is coming up soon. I know there are some MACT member theatres that will be having shows in the Fringe. Fringe is a great time to see lots of "interesting" shows in a short period of time. Kind of like MACT*Fest but even larger and more spread out (both time wise and physically).

I have been so busy working on the new MACT website, that I didn't have time to find much to write about. So I guess we'll just wait for next week.

We would like to feature stories about MACT member theaters in this newsletter. If you have a story about your theatre – it's history, a special project or milestone, anything of general interest – please send it to NewsletterMACT@gmail.com.

Please pass this newsletter along to anyone that you think might be interested. If you did not receive this newsletter directly, you can subscribe to this free weekly newsletter on the newsletters page of our website.
Please keep

Tickets to the City

in mind when you are looking for an on-line tcketing service. They have been MACT's on-line ticketing service for many years. The system works great and is easy to use. Support is superior! And every ticket you sell through them helps support MACT.
---
Events
Events for July 24 through August 6
Due to the rapid changes with the COVID pandemic, you should check with the theatre before attending any event.
For a listing of MACT Member Events for the next 3 months, visit our website: www.MACT.net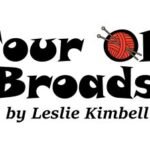 Tuesday, July 25 @ 6:30 PM Auditions for Four Old Broads
presented by: Barn Theatre
at: The Barn Theatre in Willmar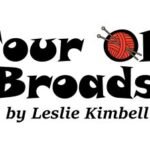 Wednesday, July 26 @ 6:30 PM Auditions for Four Old Broads
presented by: Barn Theatre
at: The Barn Theatre in Willmar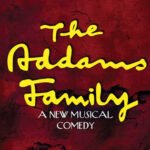 Thursday, July 27 @ 7:00 PM The Addams Family
presented by: Fridley Community Theatre
at: Fridley District Auditorium in Fridley


Thursday, July 27 @ 7:00 PM Four Old Broads
presented by: Grand Marais Playhouse
at: Arrowhead Center for the Arts in Grand Marais


Thursday, July 27 @ 7:30 PM Kinky Boots
presented by: Duluth Playhouse
at: NorShor Theatre in Duluth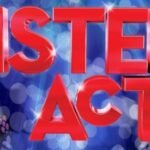 Thursday, July 27 @ 7:30 PM Sister Act
presented by: Phoenix Theatre
at: Sheldon Theatre in Red Wing


Friday, July 28 @ 4:00 PM Good Elves Gone Bad
presented by: Bemidji Community Theater
at: Bemidji State Park in Bemidji


Friday, July 28 @ 7:00 PM Shout! The Mod Musical
presented by: Grand Marais Playhouse
at: Arrowhead Center for the Arts in Grand Marais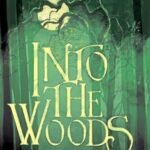 Friday, July 28 @ 7:00 PM Into the Woods
presented by: Appleseed Community Theater
at: La Crescent HS Fine Arts Center in La Crescent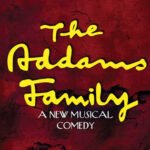 Friday, July 28 @ 7:00 PM The Addams Family
presented by: Fridley Community Theatre
at: Fridley District Auditorium in Fridley


Friday, July 28 @ 7:00 PM Secret Garden
presented by: FungusAmongus Players
at: Dassel-Cokato HS Performing Arts Center in Cokato


Friday, July 28 @ 7:00 PM The Sound of Music
presented by: Lanesboro Community Theater
at: St. Mane Theatre in Lanesboro



Friday, July 28 @ 7:00 PM Cinderella
presented by: Davori Productions/Mankato Playhouse
at: Mankato Playhouse in Mankato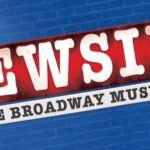 Friday, July 28 @ 7:00 PM Newsies
presented by: Great Northern Theatre Company
at: Rocori High School in Cold Spring



Friday, July 28 @ 7:00 PM Cinderella
presented by: State Street Theater Company
at: State Street Theatre in New Ulm


Friday, July 28 @ 7:00 PM The Curious Incident of the Dog in the Night-Time
presented by: Summerset Theatre
at: Frank W. Bridges Theatre in Austin


Friday, July 28 @ 7:00 PM The Winter's Tale
presented by: Northfield Arts Guild
at: Northfield Arts Guild Theatre in Northfield


Friday, July 28 @ 7:30 PM Kinky Boots
presented by: Duluth Playhouse
at: NorShor Theatre in Duluth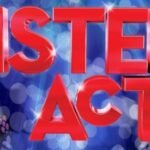 Friday, July 28 @ 7:30 PM Sister Act
presented by: Phoenix Theatre
at: Sheldon Theatre in Red Wing


Friday, July 28 @ 7:30 PM Little Shop of Horrors
presented by: Northern Light Opera Company
at: Armory Arts & Events Center in Park Rapids


Saturday, July 29 @ 12:00 PM Auditions for Anything Goes (Youth Edition)
presented by: Duluth Playhouse
at: NorShor Theatre in Duluth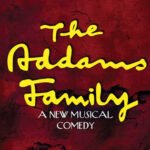 Saturday, July 29 @ 2:00 PM The Addams Family
presented by: Fridley Community Theatre
at: Fridley District Auditorium in Fridley


Saturday, July 29 @ 4:00 PM Good Elves Gone Bad
presented by: Bemidji Community Theater
at: Bemidji State Park in Bemidji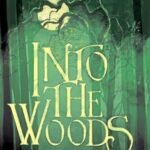 Saturday, July 29 @ 7:00 PM Into the Woods
presented by: Appleseed Community Theater
at: La Crescent HS Fine Arts Center in La Crescent


Saturday, July 29 @ 7:00 PM Secret Garden
presented by: FungusAmongus Players
at: Dassel-Cokato HS Performing Arts Center in Cokato


Saturday, July 29 @ 7:00 PM Four Old Broads
presented by: Grand Marais Playhouse
at: Arrowhead Center for the Arts in Grand Marais


Saturday, July 29 @ 7:00 PM The Sound of Music
presented by: Lanesboro Community Theater
at: St. Mane Theatre in Lanesboro



Saturday, July 29 @ 7:00 PM Cinderella
presented by: Davori Productions/Mankato Playhouse
at: Mankato Playhouse in Mankato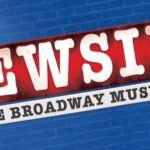 Saturday, July 29 @ 7:00 PM Newsies
presented by: Great Northern Theatre Company
at: Rocori High School in Cold Spring



Saturday, July 29 @ 7:00 PM Cinderella
presented by: State Street Theater Company
at: State Street Theatre in New Ulm


Saturday, July 29 @ 7:00 PM The Curious Incident of the Dog in the Night-Time
presented by: Summerset Theatre
at: Frank W. Bridges Theatre in Austin


Saturday, July 29 @ 7:00 PM The Winter's Tale
presented by: Northfield Arts Guild
at: Northfield Arts Guild Theatre in Northfield


Saturday, July 29 @ 7:00 PM A Grand Night for Singing
presented by: Generations Theatre Company
at: New Prague High School in New Prague



Saturday, July 29 @ 7:00 PM Variety Show
presented by: Marshall Area Stage Company
at: Liberty Park Bandshell in Marshall


Saturday, July 29 @ 7:30 PM Kinky Boots
presented by: Duluth Playhouse
at: NorShor Theatre in Duluth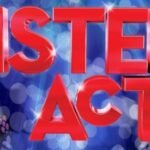 Saturday, July 29 @ 7:30 PM Sister Act
presented by: Phoenix Theatre
at: Sheldon Theatre in Red Wing


Saturday, July 29 @ 7:30 PM Little Shop of Horrors
presented by: Northern Light Opera Company
at: Armory Arts & Events Center in Park Rapids


Sunday, July 30 @ 2:00 PM Kinky Boots
presented by: Duluth Playhouse
at: NorShor Theatre in Duluth


Sunday, July 30 @ 2:00 PM Shout! The Mod Musical
presented by: Grand Marais Playhouse
at: Arrowhead Center for the Arts in Grand Marais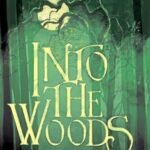 Sunday, July 30 @ 2:00 PM Into the Woods
presented by: Appleseed Community Theater
at: La Crescent HS Fine Arts Center in La Crescent


Sunday, July 30 @ 2:00 PM Secret Garden
presented by: FungusAmongus Players
at: Dassel-Cokato HS Performing Arts Center in Cokato


Sunday, July 30 @ 2:00 PM The Sound of Music
presented by: Lanesboro Community Theater
at: St. Mane Theatre in Lanesboro



Sunday, July 30 @ 2:00 PM Cinderella
presented by: Davori Productions/Mankato Playhouse
at: Mankato Playhouse in Mankato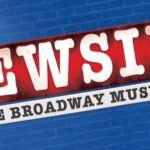 Sunday, July 30 @ 2:00 PM Newsies
presented by: Great Northern Theatre Company
at: Rocori High School in Cold Spring



Sunday, July 30 @ 2:00 PM Cinderella
presented by: State Street Theater Company
at: State Street Theatre in New Ulm


Sunday, July 30 @ 2:00 PM The Curious Incident of the Dog in the Night-Time
presented by: Summerset Theatre
at: Frank W. Bridges Theatre in Austin


Sunday, July 30 @ 2:00 PM The Winter's Tale
presented by: Northfield Arts Guild
at: Northfield Arts Guild Theatre in Northfield


Sunday, July 30 @ 2:00 PM A Grand Night for Singing
presented by: Generations Theatre Company
at: New Prague High School in New Prague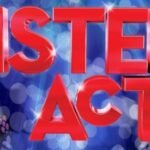 Sunday, July 30 @ 3:00 PM Sister Act
presented by: Phoenix Theatre
at: Sheldon Theatre in Red Wing


Sunday, July 30 @ 3:00 PM Little Shop of Horrors
presented by: Northern Light Opera Company
at: Armory Arts & Events Center in Park Rapids


Wednesday, August 2 @ 7:00 PM Beauty & the Beast Jr.
presented by: Andria Theatre
at: Andria Theatre in Alexandria


Thursday, August 3 @ 7:00 PM Shout! The Mod Musical
presented by: Grand Marais Playhouse
at: Arrowhead Center for the Arts in Grand Marais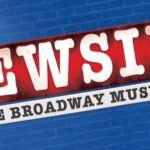 Thursday, August 3 @ 7:00 PM Newsies
presented by: Great Northern Theatre Company
at: Rocori High School in Cold Spring


Thursday, August 3 @ 7:00 PM The Winter's Tale
presented by: Northfield Arts Guild
at: Northfield Arts Guild Theatre in Northfield


Thursday, August 3 @ 7:00 PM Beauty & the Beast Jr.
presented by: Andria Theatre
at: Andria Theatre in Alexandria


Thursday, August 3 @ 7:00 PM Rumors
presented by: Columbia Heights Fine Arts Foundation
at: Columbia Heights HS Performing Arts Center in Columbia Heights



Thursday, August 3 @ 7:00 PM Who's in Bed With the Butler?
presented by: Barn Theatre
at: The Barn Theatre in Willmar


Friday, August 4 @ 2:00 PM The Day Aliens Attacked Fairfield
presented by: County Seat Theater Company
at: Encore Performing Arts Center in Cloquet


Friday, August 4 @ 6:00 PM The Day Aliens Attacked Fairfield
presented by: County Seat Theater Company
at: Encore Performing Arts Center in Cloquet


Friday, August 4 @ 7:00 PM Four Old Broads
presented by: Grand Marais Playhouse
at: Arrowhead Center for the Arts in Grand Marais



Friday, August 4 @ 7:00 PM Cinderella
presented by: Davori Productions/Mankato Playhouse
at: Mankato Playhouse in Mankato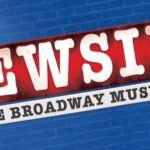 Friday, August 4 @ 7:00 PM Newsies
presented by: Great Northern Theatre Company
at: Rocori High School in Cold Spring


Friday, August 4 @ 7:00 PM The Curious Incident of the Dog in the Night-Time
presented by: Summerset Theatre
at: Frank W. Bridges Theatre in Austin


Friday, August 4 @ 7:00 PM Beauty & the Beast Jr.
presented by: Andria Theatre
at: Andria Theatre in Alexandria


Friday, August 4 @ 7:00 PM Rumors
presented by: Columbia Heights Fine Arts Foundation
at: Columbia Heights HS Performing Arts Center in Columbia Heights



Friday, August 4 @ 7:00 PM Who's in Bed With the Butler?
presented by: Barn Theatre
at: The Barn Theatre in Willmar


Friday, August 4 @ 7:00 PM The Winter's Tale
presented by: Northfield Arts Guild
at: Northfield Arts Guild Theatre in Northfield


Friday, August 4 @ 7:30 PM Little Shop of Horrors
presented by: Northern Light Opera Company
at: Armory Arts & Events Center in Park Rapids


Saturday, August 5 @ 2:00 PM Rumors
presented by: Columbia Heights Fine Arts Foundation
at: Columbia Heights HS Performing Arts Center in Columbia Heights


Saturday, August 5 @ 4:00 PM Starved
presented by: Mindless Mirth Productions
at: Augsburg University in Minneapolis


Saturday, August 5 @ 7:00 PM Shout! The Mod Musical
presented by: Grand Marais Playhouse
at: Arrowhead Center for the Arts in Grand Marais



Saturday, August 5 @ 7:00 PM Cinderella
presented by: Davori Productions/Mankato Playhouse
at: Mankato Playhouse in Mankato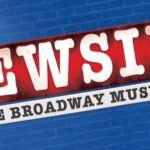 Saturday, August 5 @ 7:00 PM Newsies
presented by: Great Northern Theatre Company
at: Rocori High School in Cold Spring


Saturday, August 5 @ 7:00 PM The Curious Incident of the Dog in the Night-Time
presented by: Summerset Theatre
at: Frank W. Bridges Theatre in Austin


Saturday, August 5 @ 7:00 PM The Winter's Tale
presented by: Northfield Arts Guild
at: Northfield Arts Guild Theatre in Northfield


Saturday, August 5 @ 7:00 PM Beauty & the Beast Jr.
presented by: Andria Theatre
at: Andria Theatre in Alexandria



Saturday, August 5 @ 7:00 PM Who's in Bed With the Butler?
presented by: Barn Theatre
at: The Barn Theatre in Willmar


Saturday, August 5 @ 7:30 PM Little Shop of Horrors
presented by: Northern Light Opera Company
at: Armory Arts & Events Center in Park Rapids


Sunday, August 6 @ 2:00 PM Four Old Broads
presented by: Grand Marais Playhouse
at: Arrowhead Center for the Arts in Grand Marais



Sunday, August 6 @ 2:00 PM Cinderella
presented by: Davori Productions/Mankato Playhouse
at: Mankato Playhouse in Mankato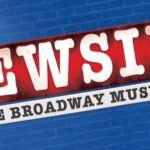 Sunday, August 6 @ 2:00 PM Newsies
presented by: Great Northern Theatre Company
at: Rocori High School in Cold Spring


Sunday, August 6 @ 2:00 PM The Curious Incident of the Dog in the Night-Time
presented by: Summerset Theatre
at: Frank W. Bridges Theatre in Austin



Sunday, August 6 @ 2:00 PM Who's in Bed With the Butler?
presented by: Barn Theatre
at: The Barn Theatre in Willmar


Sunday, August 6 @ 5:00 PM Auditions for Cats – Teen Edition
presented by: Davori Productions/Mankato Playhouse
at: Mankato Playhouse in Mankato


Sunday, August 6 @ 10:00 PM Starved
presented by: Mindless Mirth Productions
at: Augsburg University in Minneapolis