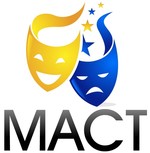 Minnesota Association of Community Theatres
Mini MACT*Facts
www.MN-ACT.net
---
---
News
The Barn Theatre in Willmar, MN is in search of a Director for their December show "Toyland: The Holiday Family Musical Treat!" by Peter and Kirsten Sham. This holiday musical is a colorful adventure where three children find themselves in toyland and learn how to be better people while finding their way home. The show will run December 7-10 & 14-17, 2023. Please contact production@thebarntheatre.com if you are interested or for more information.

(If you have any positions open at your (MACT member) theatre, send me an e-mail and I will include it here, too. While I check every member theatre's website weekly for show & audition updates, I do not look for anything else.)

This is a very busy time for many community theatres, with lots of summer shows coming up. Check out the show listing below. You're sure to find something you'd love to see. (And there are even more listings the following week!)

This week the show listings do not include the show descriptions. Let me know which way you prefer the show listings, with or without the show descriptions.

One of the shows listed this week is Honk! Jr. (The Penguin Project), which is being produced by Northern Starz Theatre Company. The Penguin Project is Theater for Special Needs and Special Hearts.

Once a year, a magical and touching celebration of the human spirit unfolds at numerous theaters across the country. A group of children in a program called The Penguin Project take to the stage to perform a modified version of a musical, often even a well-known Broadway show.

These productions are unique, however, because all the roles are filled by young artists with developmental disabilities including Down syndrome, cerebral palsy, autism, intellectual disabilities, learning disabilities, visual impairment, hearing impairment, and other neurological disorders. They are joined on stage by a dedicated group of "peer mentors" – children the same age without disabilities who have volunteered to work side-by-side with them through four months of rehearsals and through the final performance.

The Penguin Project began in 2004 in Peoria, Illinois under the direction of Andy Morgan. Since the project's beginning, it has grown to support multiple chapters across many states. The project's goals include providing opportunities for children with special needs to participate in theater and develop creative skills.
At Northern Starz, we welcome everyone. To ensure there is a place in our programming for every student, we've brought the Penguin Project to our community.
Northern Starz is proud to be the first Minnesota theatre to serve as a replication site for The Penguin Project. The first annual project was held in 2018. Northern Starz is now in the process of setting up satellite programs to reach even more students across the state. Please contact Michelle at Michelle.Sharon@northernstarz.org with any inquiries about The Northern Starz Penguin Project.

MACT's new website (www.MN-ACT.net) is almost ready to go live! Check it out and let the webmaster know what you think. Comments and suggestions are always welcome!

Finally, the July edition of the Q2Q comic strip is below. Thank you, Steve Younkins, for allowing us to use them! We encourage you to visit the Q2Q comics website for all his comics and/or to purchase his books and other merchandise and/or to make a donation. Click here or on the comic strip for the Q2Q comics website (q2qcomics.com).

We would like to feature stories about MACT member theaters in this newsletter. If you have a story about your theatre – it's history, a special project or milestone, anything of general interest – please send it to NewsletterMACT@gmail.com.

Please pass this newsletter along to anyone that you think might be interested. If you did not receive this newsletter directly, you can subscribe to this free weekly newsletter on the newsletters page of our website.
Please keep

Tickets to the City

in mind when you are looking for an on-line ticketing service. They have been MACT's on-line ticketing service for many years. The system works great and is easy to use. Support is superior! And every ticket you sell through them helps support MACT.
---
Events
Events for July 10 through July 23
Due to the rapid changes with the COVID pandemic, you should check with the theatre before attending any event.
For a listing of MACT Member Events for the next 3 months, visit our website: www.MACT.net

Monday, July 10 @ 6:30 PM Auditions for Those Shining Lives
presented by: Grand Rapids Players
at: Reif Center in Grand Rapids


Monday, July 10 @ 7:00 PM Auditions for Arsenic and Old Lace
presented by: Theatre in the Round Players
at: Theatre in the Round in Minneapolis



Tuesday, July 11 @ 6:00 PM Registration Deadline for Student Directed Play Festival
presented by: Northern Starz Theatre Company
at: Northern Starz Center for the Performing Arts in Ramsey


Tuesday, July 11 @ 7:00 PM Auditions for Arsenic and Old Lace
presented by: Theatre in the Round Players
at: Theatre in the Round in Minneapolis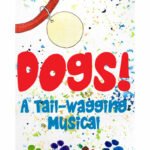 Thursday, July 13 @ 2:00 PM Dogs! A Tail-Wagging Musical
presented by: County Seat Theater Company
at: Encore Performing Arts Center in Cloquet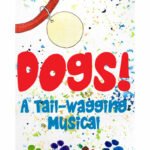 Thursday, July 13 @ 6:00 PM Dogs! A Tail-Wagging Musical
presented by: County Seat Theater Company
at: Encore Performing Arts Center in Cloquet


Thursday, July 13 @ 7:00 PM Phantom Tollbooth
presented by: Lac Qui Parle Players
at: Prairie Arts Center in Madison


Friday, July 14 @ 7:00 PM School of Rock
presented by: Delano Dramatic Company
at: Delano School Auditorium in Delano


Friday, July 14 @ 7:00 PM Phantom Tollbooth
presented by: Lac Qui Parle Players
at: Prairie Arts Center in Madison


Friday, July 14 @ 7:30 PM Kinky Boots
presented by: Duluth Playhouse
at: NorShor Theatre in Duluth


Friday, July 14 @ 7:30 PM Jack and the Virus
presented by: Prairie Wind Players
at: Roosevelt Hall in Barrett


Saturday, July 15 @ 2:00 PM Kinky Boots
presented by: Duluth Playhouse
at: NorShor Theatre in Duluth


Saturday, July 15 @ 3:00 PM Phantom Tollbooth
presented by: Lac Qui Parle Players
at: Prairie Arts Center in Madison


Saturday, July 15 @ 6:30 PM One Stage at a Time
presented by: Lanesboro Community Theater
at: Sylvan Park in Lanesboro


Saturday, July 15 @ 7:00 PM School of Rock
presented by: Delano Dramatic Company
at: Delano School Auditorium in Delano


Saturday, July 15 @ 7:30 PM Kinky Boots
presented by: Duluth Playhouse
at: NorShor Theatre in Duluth


Saturday, July 15 @ 7:30 PM Jack and the Virus
presented by: Prairie Wind Players
at: Roosevelt Hall in Barrett


Sunday, July 16 @ 2:00 PM School of Rock
presented by: Delano Dramatic Company
at: Delano School Auditorium in Delano


Sunday, July 16 @ 2:00 PM Jack and the Virus
presented by: Prairie Wind Players
at: Roosevelt Hall in Barrett


Sunday, July 16 @ 3:00 PM Phantom Tollbooth
presented by: Lac Qui Parle Players
at: Prairie Arts Center in Madison


Sunday, July 16 @ 6:00 PM Auditions for Deer Camp the Musical
presented by: County Seat Theater Company
at: Encore Performing Arts Center in Cloquet


Sunday, July 16 @ 6:30 PM One Stage at a Time
presented by: Lanesboro Community Theater
at: Sylvan Park in Lanesboro


Tuesday, July 18 @ 6:00 PM Auditions for Present Laughter
presented by: Bemidji Community Theater
at: BCT Performing Arts Center in Bemidji


Wednesday, July 19 @ 6:00 PM Auditions for Present Laughter
presented by: Bemidji Community Theater
at: BCT Performing Arts Center in Bemidji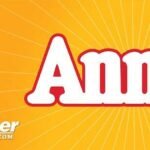 Wednesday, July 19 @ 7:00 PM Annie Kids
presented by: Andria Theatre
at: Andria Theatre in Alexandria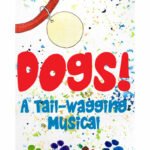 Thursday, July 20 @ 2:00 PM Dogs! A Tail-Wagging Musical
presented by: County Seat Theater Company
at: Encore Performing Arts Center in Cloquet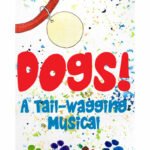 Thursday, July 20 @ 6:00 PM Dogs! A Tail-Wagging Musical
presented by: County Seat Theater Company
at: Encore Performing Arts Center in Cloquet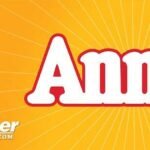 Thursday, July 20 @ 7:00 PM Annie Kids
presented by: Andria Theatre
at: Andria Theatre in Alexandria


Thursday, July 20 @ 7:00 PM Shout! The Mod Musical
presented by: Grand Marais Playhouse
at: Arrowhead Center for the Arts in Grand Marais


Thursday, July 20 @ 7:00 PM Honk Jr. (The Penguin Project)
presented by: Northern Starz Theatre Company
at: Northern Starz Center for the Performing Arts in Ramsey


Thursday, July 20 @ 7:30 PM Kinky Boots
presented by: Duluth Playhouse
at: NorShor Theatre in Duluth


Friday, July 21 @ 4:00 PM Good Elves Gone Bad
presented by: Bemidji Community Theater
at: Bemidji State Park in Bemidji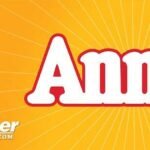 Friday, July 21 @ 7:00 PM Annie Kids
presented by: Andria Theatre
at: Andria Theatre in Alexandria


Friday, July 21 @ 7:00 PM Honk Jr. (The Penguin Project)
presented by: Northern Starz Theatre Company
at: Northern Starz Center for the Performing Arts in Ramsey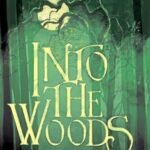 Friday, July 21 @ 7:00 PM Into the Woods
presented by: Appleseed Community Theater
at: La Crescent HS Fine Arts Center in La Crescent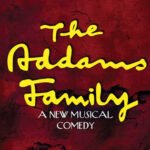 Friday, July 21 @ 7:00 PM The Addams Family
presented by: Fridley Community Theatre
at: Fridley District Auditorium in Fridley


Friday, July 21 @ 7:00 PM Secret Garden
presented by: FungusAmongus Players
at: Dassel-Cokato HS Performing Arts Center in Cokato


Friday, July 21 @ 7:00 PM Four Old Broads
presented by: Grand Marais Playhouse
at: Arrowhead Center for the Arts in Grand Marais


Friday, July 21 @ 7:00 PM The Sound of Music
presented by: Lanesboro Community Theater
at: St. Mane Theatre in Lanesboro


Friday, July 21 @ 7:30 PM Kinky Boots
presented by: Duluth Playhouse
at: NorShor Theatre in Duluth



Saturday, July 22 @ 1:00 PM Auditions for Murder on the Orient Express
presented by: Duluth Playhouse
at: NorShor Theatre in Duluth


Saturday, July 22 @ 1:00 PM Auditions for Misery
presented by: Duluth Playhouse
at: The Lab in Duluth



Saturday, July 22 @ 2:00 PM King Arthur's Quest
presented by: Calumet Players
at: Pipestone Performing Arts Center in Pipestone


Saturday, July 22 @ 4:00 PM Good Elves Gone Bad
presented by: Bemidji Community Theater
at: Bemidji State Park in Bemidji


Saturday, July 22 @ 7:00 PM Shout! The Mod Musical
presented by: Grand Marais Playhouse
at: Arrowhead Center for the Arts in Grand Marais


Saturday, July 22 @ 7:00 PM Honk Jr. (The Penguin Project)
presented by: Northern Starz Theatre Company
at: Northern Starz Center for the Performing Arts in Ramsey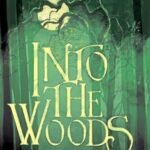 Saturday, July 22 @ 7:00 PM Into the Woods
presented by: Appleseed Community Theater
at: La Crescent HS Fine Arts Center in La Crescent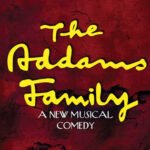 Saturday, July 22 @ 7:00 PM The Addams Family
presented by: Fridley Community Theatre
at: Fridley District Auditorium in Fridley


Saturday, July 22 @ 7:00 PM Secret Garden
presented by: FungusAmongus Players
at: Dassel-Cokato HS Performing Arts Center in Cokato


Saturday, July 22 @ 7:00 PM The Sound of Music
presented by: Lanesboro Community Theater
at: St. Mane Theatre in Lanesboro



Saturday, July 22 @ 7:00 PM King Arthur's Quest
presented by: Calumet Players
at: Pipestone Performing Arts Center in Pipestone


Saturday, July 22 @ 7:30 PM Kinky Boots
presented by: Duluth Playhouse
at: NorShor Theatre in Duluth


Sunday, July 23 @ 2:00 PM Kinky Boots
presented by: Duluth Playhouse
at: NorShor Theatre in Duluth


Sunday, July 23 @ 2:00 PM Honk Jr. (The Penguin Project)
presented by: Northern Starz Theatre Company
at: Northern Starz Center for the Performing Arts in Ramsey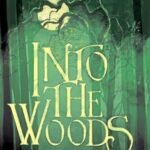 Sunday, July 23 @ 2:00 PM Into the Woods
presented by: Appleseed Community Theater
at: La Crescent HS Fine Arts Center in La Crescent


Sunday, July 23 @ 2:00 PM Secret Garden
presented by: FungusAmongus Players
at: Dassel-Cokato HS Performing Arts Center in Cokato


Sunday, July 23 @ 2:00 PM Four Old Broads
presented by: Grand Marais Playhouse
at: Arrowhead Center for the Arts in Grand Marais


Sunday, July 23 @ 2:00 PM The Sound of Music
presented by: Lanesboro Community Theater
at: St. Mane Theatre in Lanesboro